There are two ways to email to a fax machine: through an online fax service or an enterprise level fax server.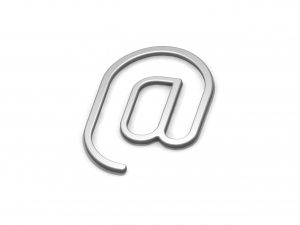 There are other ways to fax from a computer that involve a connected fax machine or fax software (having the computer act as a replacement fax machine) however; these approaches do not have the benefit of being able to be managed through email and also require a land-line phone line.
Online fax service
Most online fax services have a function that will allow a user to send an email and have it converted to a fax.
The system can work across devices (on computers, smartphone, tablets, or anywhere that email can be accessed).
A typical approach to emailing a fax machine with an online fax service is to attach the document to be faxed and compose the cover page in the main body of the email. An email to the fax number @ the email provider's domain (for example, [email protected]) is used to send the fax. When the fax service receives an email, it does all the work for converting the information to a fax and sending it through the phone network.
A message is sent back to the sender when the transmission is completed or does not go through for some reason (such as a bad connection or busy signal).
The fax service automatically inserts cover page information (such as sender name and phone/fax number) into each cover sheet.
If the receiver wishes to send a fax back, the system can also convert a received fax back into an email – doing all the work of having received a fax and converting the document to a PDF that is attached to an email
Outlook, Mac Mail, Gmail, and Hotmail Compatibility
Any email service will work with these systems.
When the fax service receives an email, it converts the email to a fax as well as making the fax call.
The only restriction to be aware of is that some services only allow for one email account per fax number.
Enterprise level fax server
Enterprise level fax servers operate very much the same as online fax services, except they are run internally in an organization. Most of the same functions and features are available. However, they depend on the specific fax server put in place.
Connected fax machines and fax software
Another alternative to sending over email is a connected fax machine or fax software.
Both of these require a land-line phone line and fax modem.
Sources and External Resources
More resources